The thrilling sequel is out! Will Jacob and Marissa's relationship end. Find out in
Besties 2: The End!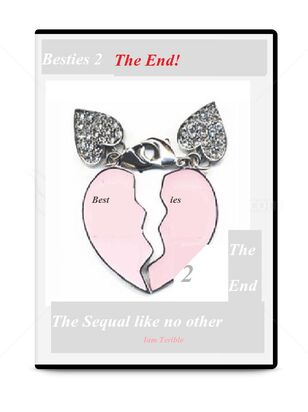 Frank Juk (main) as Jacob Nash
Amy Halliy (main) as Marissa Marshwood
Ned Desc (semi main) as George Nash
Natalie Franksire (semi main) as Heldie
Jake wahtup (minor) as Vince
Khole Dinnshire (minor) as Peter Nash
Hannah Blu (minor) as Trina
Clu Les (very minor) as shop keeper
Ad blocker interference detected!
Wikia is a free-to-use site that makes money from advertising. We have a modified experience for viewers using ad blockers

Wikia is not accessible if you've made further modifications. Remove the custom ad blocker rule(s) and the page will load as expected.