Debby Dooley's Curtain Call

Created by:

Puppylog

Directed by:

Puppylog

.

episode guide

Previous ep.:

Aunt Betty Comes a Bettian

Next ep.:

TBA
Amy and Debby Dooley had to spend two days together in the same room but when she called her a annoying person Teddy hopes Debuty Doug Dooley comes for a visit.Meanwhile Gabe has to watch Allie,Kayla, and Charlie.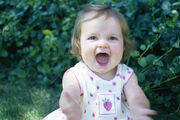 1 DAY AGO
Debby dooley: "Oh Amy do you want a snicker doodle just for yoodle!?"
AMY: "I CANT TAKE IT!YOU ARE THE MOST ANNOYING PERSON IVE EVER MET!" Amy yelled.
Present day
TEDDY: "MOM!HOW COULD YOU HAVE CALLED HER THAT!"
AMY: "I dont know and why is it so important?"
TEDDY:"BECAUSE HER HUSBAND IS DEBUTY DOUG DOOLEY!"
AMY(BAD VOICE):"Oh my gosh i totally forgot were in trouble"
Bob walks in.
BOB:"Who's in trouble honey?"
They heard a ring at the doorbell.Amy looked terrified.Bob opened the door.A man in a police uniform stood there.
DOUG:"Im Debuty Doug Dooley.......How you duinnn"
GABE:"I cant believe i have to watch you little monsters.Why dont you go play on the playground?"
They stood there.
GABE:"Look its fun yay.OUCH!" Gabe yelled before getting knocked out by the swing set.
Allie sat there and laughed at him.
DOUG(TO AMY):"So you called my wife annoying"
AMY(LIEING):"Yeah but you got it all wrong.I said she was the most annoying girl that will always be cool."
Doug stood there.While Amy hoped he would believe it.
DOUG:"Well................... why didnt you just say so" Doug hugged Amy
AMY( mouthed to Teddy): " so gullible"
End Credits
Edit
Amy walked outside."There are my three adorable children" She said in a baby voice.She paused and looked at Gabe.She stared at him."GABE!" Amy yelled.huh Gabe grunted waking up and looking at his mother over him."Gabe honey this is no time for sleeping.You could have lost the children" Amy said sounding careless for her son.She walks away with the children.Gabe grunts one more time.
Jason Dolley as PJ Duncan is absent
Jake Cinoa as Toby Duncan is absent
This is the first appearence of Debuty Doug Dooley
Debby Dooley makes another appearence
Debuty Doug Dooley has the same annoying voice as his wife