PJ has a crush on a girl from Teddy's book club, Jen Katasy. PJ asks to join Teddy's book club so he can get close to Jen. But when he learns that Jen is a vegetarian, loves to read romance books, and hates when boys overly flirt with her, PJ changes to make her like him. Meanwhile, Amy goes to the Mommy and Me annual games and gets very competitive with Elaine again, Emmett must be Gabe's slave after he looses a bet, and Bob tries to employ some more workers for his business, Bob's Bugs Begone.
Main Cast
Edit
Bridgit Mendler as Teddy Duncan
Jason Dolley as PJ Duncan
Bradley Steven Perry as Gabe Duncan
Leigh Allyn Baker as Amy Duncan
Eric Allan Kramer as Bob Duncan
Mia Talerico as Charlie Duncan
Guest Stars
Edit
Naomi Scott as Jen Katasy
Micah Williams as Emmet Heglin
Lauren Bowles as Elaine
[[Gabe Duncan|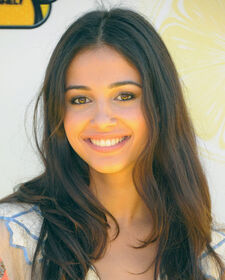 ]]
Jen becomes a recurring character in this episode since she becomes PJ's girlfriend.
The episode title, Jenny from the Book Club, is a title refernce to Jennifer Lopez's song, Jenny from the Block.