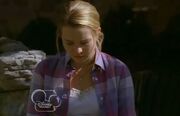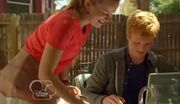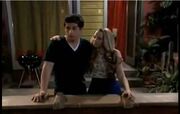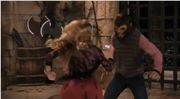 Teddy's Boyfriend the Werewolf Pt.1 is a Good Luck Charlie Fanon season 2 episode.Each part is an hour long.
After Ash has broken up with her and Left,Teddy Becomes depressed.She meets
Jason Conn
and becomes interested in him.They begin dateing but Ivy says that theirs somthing weird about him.Later Gabe see's Jason turn into a werewolf and tries to tell Teddy but she dosen't listen.Gabe and PJ team up to prove he is a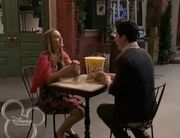 Werewolf.Then Jason admit he is a werewolf,inwhitch teddy's vampire instincts kick in(bitten in
My Best Friend is a Vampire? Pt 3
and returning in
Twins are 1!
) and being the natural enemy of the Werewolf she goes Crazy and tries to kill Jason.Then she apoligizes after being snaped out of it.